Home
›
Scope's online community
Employment and Support Allowance (ESA)
So confused and frustrated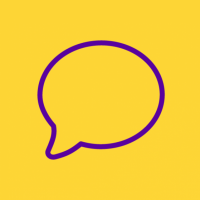 vicmeldrew
Member
Posts: 4
Listener
I had a rare disease as a child at 3yrs old, the adult prognosis was hip replacements or a wheelchair and osteoarthritis in my early 40s, iam 52and in a whole world of pain,the doc won't give me the ops cos " we need to prolong the ops as long as possible"!!!,
I was assessed by occupational therapy last year and was given a stair lift and a wet room, and advised to apply for pip ...so I did ànd was àwarded the higher rate for mobility and daily care....as I was being assessed by the doctor for the pip she was disgusted that I hadn't been put on the pip 7 yes ago when it first came out,.    Anyway I have just completed a health assessment form for esà , something that I have never had before and it is supposed to be every 3yrs this form is to be filed ...I have never had any medical for esà...I was put into the work relàted one and every 6months I see a work coach......????I I've told them iam unable to work and cànt really cope well with everyday life, but they have done nothing but give me the phone number for the Samaritans in 7 yrs.....and yet I have to attend the interview or be sanctioned, I hàve told them iam only getting worse until I have the ops at least, why oh why hasn't the job centre took the bull by the horns and put me on the support group for at least until I get the operàtions and hopefully get some sort of independence back......
Sorry for the ramble, iam alone I have no family and friends just pot smoking neighbour's, ,I try not to sleep all day but being a long term sufferer of depression and anxiety disorders ,life is sometimes overwhelming and therefore have become very reclusive..a hermit I guess.....just me and my rescue wee mutt Reggie who has become my sole companion..