Home
›
Scope's online community
Universal Credit
Universal Credit question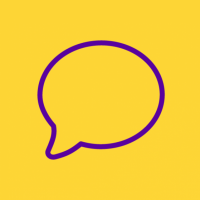 JESSABBY
Member
Posts: 4
Listener
Long story short.
 Learning Disabled 20 year old daughter with enhanced care and mobility PIP. Awarded 10 year period in 2016.
Until she turned 20 I received the severe disability element on child tax credits. 
Which I showed at my daughters interview for U.C. 
 Work Assessment found her not capable of work, but she needs to think about work and take steps to move into work!!! 
Work commitments are to carry on going to her learning disabled day care centre. Which is paid out of her social care budget..I take her and collect her. Her level of functioning leaves her extreamly vulnerable. 
Mandatory appeal and with a letter from her doctor stating that she would never be in any normal work. We still lost! 
So now just for a change in her age only (I am her carer, manage her finances and everything else) we are losing 130.00 a week. She only gets standard rate of U.C.
How the hell is this correct, and if I didn't take her to these centres would she be sanctioned. For the life of me I cannot understand what has been done!
Any help from anyone would really be appreciated.