Can Social Prescribing Tackle Loneliness?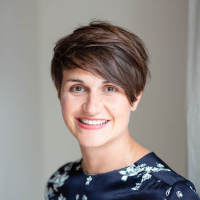 I'm Kate and I work as a consultant with organisations in the voluntary sector on a range of issues including ageing, health and care. In recent years I've done a lot of work on loneliness like working as Director of the Campaign to End Loneliness, writing the final report of the Jo Cox Commission on Loneliness and recently assessing progress on the Government's Loneliness Strategy on behalf of the Loneliness Action Group.
Loneliness and Social Prescribing
One of the flagship announcements in the Government's Loneliness Strategy last October was the roll out of social prescribing services across England – with funding from NHS England by 2021 every Primary Care Network (PCN) will have a Link Worker to help people to access support and activities in the community.
This is good news. There is limited evidence around what works in tackling loneliness overall, but what there is suggests that offering individuals who are experiencing or at risk of chronic loneliness one-to-one support is a good way of reducing loneliness. With chronic loneliness being defined as feeling lonely often, it is this support that allows them to reconnect with people in their communities
So why am I worried about the roll out of social prescribing?
Making sure Social Prescribing works for Loneliness
Firstly, 'social prescribing' is a very stretchy term and, while diversity of provision is good, we need to ensure that the models that roll out are the ones that work. In good social prescribing services, Link Workers spend time getting to know individuals, giving them time and space to talk about the issues. They recognise that usually there is a complex web of practical and emotional barriers that is getting in the way of social connections – not just a lack of information. They also understand loneliness deeply.
Knowing that loneliness can be surrounded by stigma means you appreciate that asking people if they are lonely won't always elicit a true response. You also want a Link Worker to understand that people who have been lonely for a long-time struggle more in social situations, so people need support to step out. Link Workers need to recognise the personal nature of loneliness and that different people find meaningful connections in different ways, so our offer must be flexible. For one person a community choir may be the answer, another may need support in plucking up the courage to reach out to an old friend.
By contrast there are 'social prescribing' services which I'm pretty certain would be no help to someone who was deeply lonely – where support is strictly time-limited, conversations are driven by check lists, and the 'offer' consists of a narrow menu of formal services.
Secondly, it's not yet clear who will fund the community services and activities to which Link Workers will need to refer people. NHS England are only funding the Link Workers themselves. In some areas there are lots of services and activities available already, and so the biggest challenge for Link Workers will be staying up-to-date with what's available, but in other areas there are gaps. In these areas Link Workers will inevitably identify demands that cannot be met. In some existing services Link Workers play a community development role, helping people develop their own community responses to need. However, it's not yet clear whether Link Workers will have capacity to do this if they are also trying to meet needs across a PCN population of 50,000.
Finally, there are real risks of unintended consequences in this programme. Work on loneliness isn't new, and nor are social-prescribing-type services: community navigators and connectors, mentors, and Local Area Coordinators all work in similar ways – as was demonstrated by the programme of shared learning we undertook with the British Red Cross and Co-op partnership. It's really important that PCNs build upon existing expertise in their communities, but in the rush we risk existing services being decommissioned in favour of new ones. Communities can't afford to lose that knowledge.
What needs to happen next
The roll out of social prescribing services could be really good news, but if we want it to work for loneliness then we need to build services with loneliness in mind. At the national level we need to keep focused on the issue providing the guidance and support PCNs need to understand loneliness and how to tackle it. We also need to measure the impact of new schemes on loneliness, otherwise we'll never know if they're working.
In communities up and down the country local organisations who are already involved in working with lonely and isolated people need to make their voices heard – especially by their local PCNs and other health leaders as they decide what to do. As we set out in this report, the time to act on this is now. 
What are your thoughts on social prescribing? Have health authorities in your area started consulting on new services? Do you believe this sort of community work could benefit you? Let us know in the comments below!
Comments
Brightness
Categories
12K

Talk about your situation

21.2K

Talk about money

4K

Talk about your impairment