Home
›
Scope's online community
Employment and Support Allowance (ESA)
Entitled Benefits.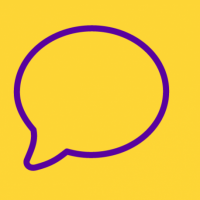 Charrleh
Member
Posts: 7
Listener
Hi Folks, long time lurker first time poster.
I have a query about what benefits i'm entitled to, so a quick bit of background i recently won my esa appeal at tribunal and was put in the Support Group and as far as i knew that was £111.65 per week. So yesterday i got a letter from the DWP confirming i am on Contributed ESA and on the Support group and will be getting £111.65
So I went online and used a couple of the Benefit calculators to check what i was entitled to and they now have me slightly confused... So the confusion is thus according to the calculator or the way i'm reading it. My Contributed ESA is a  non means-tested benefit so i am also entitled to also claim £16.80 a week from 
Income-related Employment and Support Allowance which is means tested Or i could also claim Universal credit alongside my Contributed ESA and be entitled to 
£39.27 a week from Universal Credit.
So is this correct or have i misread it?
To quickly explain the figures below as i understand them... The £317.82 & £336.20 are what you would get claiming UC as a single benefit, But as i am already claiming Contribution ESA which amounts to £483.81 per month. So this is taken off and leaves a payment of £170,31 Per month from Universal Credit.