Home
›
Scope's online community
PIP, DLA and AA
Hi, my name is JazzaG!. I need help regarding backdating Income Support..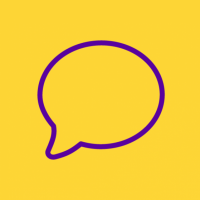 JazzaG
Member
Posts: 13
Listener

I used to get middle rate care and higher rate mobility when I was on DLA, when I transferred to PIP I was originally awarded enhanced care and lower rate mobility.
I had a PIP review in March, and was only given 6 points for daily living, reduced from 19 points on my previous assessment, despite my condition worsening.
As a result of this my Husband lost his care allowance (CA), then his Income Support (IS) was stopped after an 8 week run on.
I asked for a MR and in May I was awarded an extra 2 points, giving me lower rate care. We then asked for my Husband's CA and IS to be reinstated. We were told to sort the IS out when the CA was reinstated, because the IS would not even look at our claim until the CA was sorted. Unfortunately it took 13 weeks to get a decision on the CA, taking us into October. We had been living on my PIP and Child Tax Credit for 6 months. The CA was backdated to the date it was withdrawn, so I called DWP to have the IS reinstated and backdated. I was told that IS was now closed for new claims, and I would have to claim UC instead, which we did. 
UC refused to backdate our claim. We received our first payment on 14 November. I asked for an MR on the IS decision which refused to change the decision, so I have appealed to the tribunal, I am still waiting for a date.
If anyone has any suggestions to support my case, I would be very grateful. I'm sorry for the length of the above, thank you for taking the time to read it all.