Home
›
Scope's online community
Universal Credit
Uc wca assesment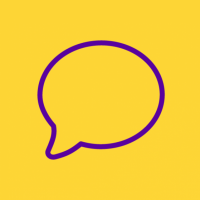 Confusedpartner
Member
Posts: 2
Listener
Hi all, 

New to the page today looking for some answers. 

My partner had a wca assesment for UC today and after covering all his mental health side of things said that he didn't need to go any further with regards to a disease he has in his wrist and also arthritis in hs wrists. She never performed any of the physical checks that were done on a previous assesment.

He had an assesment last year before he had a correct diagnosis and treatment plan and was deemed fit for work and overturned to limited capability for work at appeal but after hassling them we have got them to relook at his claim because he is going to eed at least 2 different operations and we feel he should be in the lcw&wra category.

Has anyone came across this before when they have depression/anxiety and also a physical condition that they have said the mental health issues seem to cover all thats needed. His orthopaedic consultant provided a letter to say that he wouldn't imagine my parter would be found fit to work when he has to rest and not use his hands as much as possible. 

I am feeling stressed that she only asked about the mental health side of things and not his other illness. Has anyone else had a similar experience and had a positive outcome?

Thank you.