Home
›
Scope's online community
Undiagnosed and rare conditions
Shortness of breath and ribcage pain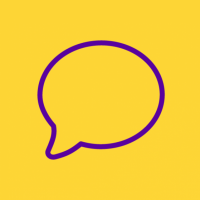 loumeh
Member
Posts: 1
Listener
I've been experiencing some difficult symptoms, and doctors haven't been able to diagnose me with a condition yet. I was hoping to reach out to see if anyone has the same issues. 
I get shortness of breath and pain in my ribs. It gets worse with cold weather or when I get angry. Breathing in general is laboured- every 5 breaths or so, I involuntary gasp/snort. The breathing gasping/snorting is nearly always but the shortness of breath and pain comes in episodes.

The doctors have taken ECG's (normal), blood pressure (normal), oxygen levels (normal). I've done a blood test which came back normal. I've also had a test for asthma and the results indicated that I don't have asthma, the blue inhaler doesn't relieve my symptoms either. I've had a scan of my chest and lungs and there were no abnormalities. 
It's difficult as I know there is a physical problem, I don't think it's anxiety or a panic attack as episodes can start when I am in a stress free situation- eg. In bed playing video games.

Anyone have similar situation or any idea what this may be?