Home
›
Scope's online community
Employment and Support Allowance (ESA)
Any benefit regulation experts?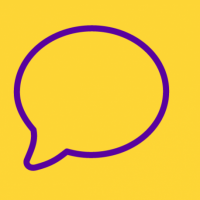 lmnop
Member
Posts: 6
Listener
To cut a long story short; if you've already served the wait period for assessment on UC do you need to serve it again on NS ESA? I can't find the regulations about transitioning this way only that they should accept my LCWRA.
Long story: I'm having major problems with my ESA and I really need some help.
I was claiming UC and awarded LCWRA in Jan. I then found out ESA would pay me more and my ni contributions meant I was entitled so I put in a claim for NS ESA.
This caused massive problems as they weren't used to people transitioning that way and they kept closing my claim etc. Finally got them to accept I don't need fit notes and reinstate my claim.
Now they're saying that they'll only backdate the LCWRA/support group to 92 days after my claim as I need to serve the wait period. 
I already served this on UC, why do I need to do it again on NS ESA when they've already accepted I have LCWRA? 
Does anyone know where I can find the regulations on this? I don't know whether it is worth appealing.