Home
›
Scope's online community
PIP, DLA and AA
Hi, my name is lawnranger! Does anyone have experience of the DWP trying to reclaim DLA?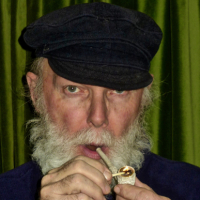 lawnranger
Member
Posts: 6
Listener
I am resisting the DWP attempts to reclaim 10 years of DLA from my daughter! When she was 18 the PCT panel were unanimous in awarding her NHS CHC due to the 'severity and complexity of her degenerative condition' which covered all the 'Care' costs in her residential home. Despite all her 'Care' costs being covered we were advised we would need to apply for DLA for 'All the Additional Costs' of her disability which would be considerable. The DLA application forms were the same as the old Attendance Allowance forms and dealt only with 'Care' and 'Mobility'. The 
Select Committee on Social Security Fourth Report  (Session 1997-98)   
https://publications.parliament.uk/pa/cm199798/cmselect/cmsocsec/641/64106.htm
 explains that this is not a problem since 'Care', in the most severe cases, is an adequate 'Proxy' to obtain the benefit for all the Additional Costs incurred and also serves as a 'Gateway' (Free eye tests, prescriptions, school meals etc). They were wasting their time... both 'Proxy' and 'Gateway' are terms lost on the DWP for whom 'Care' is and can only ever be 'Care'. Even their predecessor the DSS had accepted 
that DLA is a payment towards all the additional costs of disability which ... may not include care.

I am really struggling to understand how the DWP can get away with relying on 1991 laws for people receiving benefits for care costs in the community who, very properly, have them removed 28 days after admission to a Care Home. This should be irrelevant in the most severe cases such as my daughter's. She had the same 'Additional Costs of Disability' wherever she is living and howsoever the cost of actual 'Care' is funded. The Select Committee noted that... 'DLA is a benefit which neither claimants nor Adjudication Officers fully understand' and much more that I sent to the DWP over a two year period and to which they never responded. This confirmed what Meg Hillier MP, Chair of the Public Accounts Committee had described as the DWP "Culture of Indifference". 
https://committees.parliament.uk/committee/127/public-accounts-committee/news/98330/thousands-of-claimants-failed-by-dwp-culture-of-indifference/
I had a two hour (pandemic) telephone hearing of my appeal with a Judge in the Lower Tribunal. From a strictly legal point of view that 30 year old law has stood the test of time and the Judge found for the DWP forcing me to dig deeper for the energy to appeal to the Upper Tribunal for which my daughter will require qualified legal representation... her 70 year old dad just won't do!
During those 30 years Parliament has felt it essential to make the changes from
Attendance
Allowance to
Disability Living
Allowance to
Personal Independence
Payments... if only they had ensured the DWP were taking notice.
Strangely my daughter is allowed to keep her wheelchair adapted vehicle which has collected a lot of dust since 2018 with no money for petrol, parking, carers to accompany her, entry to events and all those things that a young woman should be able to enjoy to avoid imprisonment within four walls. 
So far I have been successful in a 12 year 'eyeball to eyeball' running battle with the CCG and NHS CHC and will happily pass on tips to counter their shenanigans!
I just wish I could say the same concerning the anonymous and intransigent functionaries in the DWP.
If anyone has any experience or advice it would be much appreciated... even if it is only, "Give up now and preserve what's left of your health!"