Are you staying safe online?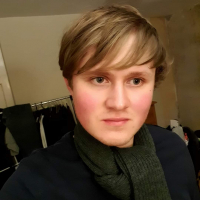 Staying safe online has never been more important. Of course, it was always highly recommended to take measures to make sure you stay harm free online, but in this period of time the demand and pressure for online services has increased the necessity for security.
Key safety tips
With that in mind, we thought we would share some key steps you can take to ensure you stay safe online.
Frequently review your privacy and security settings
Most phones, web browsers, applications and social media websites have adjustable privacy settings. These will enable you to do things like:
Decide what data you share with the organisation who's product you are accessing.
Customise what details you share publicly with others, particularly on social media. 
Determine how easy or hard it will be for people to get in contact with you.
Keep apps and software up to date
This might seem like a straight forward one, but you would be surprised by the number of people who either aren't aware of the benefits of keeping things up to date, or just don't do it. Updates to software and applications often contain security enhancements which make it harder for any potential hacker to cause harm. Older versions of software and applications are generally more vulnerable due to various bugs or not having the most up to date features.
Browse safely
You wouldn't choose to walk through a dangerous neighbourhood, so it makes sense not to visit dangerous neighbourhoods online. Cybercriminals use content that stands out as bait. They know people are sometimes tempted by dubious content and may let their guard down when searching for it. The Internet is filled with hard-to-see pitfalls, where one wrong click could expose personal data or infect your device with malware. By resisting the urge, you don't even give the hackers a chance, so if in doubt, don't click.
Choose strong passwords
The problem with passwords is that people tend to choose easy ones to remember, such as "password" and "123456", which are easy for cyber criminals to guess. It is advised to select strong passwords that are harder for cybercriminals to demystify. Password manager software can help you to manage multiple passwords so that you don't forget them. A strong password is one that is unique and complex—at least 15 characters long, mixing letters, numbers and special characters. You can
read the worst password choices of 2020 here.
Quick fire tips
Be careful what details you share with others online. If you are sharing anything personal, such as a full name, date of birth, address or bank details, ensure it is with someone completely trustworthy, and delete the message after use.
Only make online purchases from trusted retailers.
Watch what you post online, because once something you wouldn't want sharing is out there, there's rarely any going back. You may want to delete something you no longer wish to see online, however that doesn't mean that others haven't already made a copy, therefore putting your Internet safety at risk.
Do you stay safe online?
Do you diligently follow any of the tips listed above?
What are your own words of wisdom for staying safe online?
With it being a rather prominent subject right now, do you think Internet and social media companies should be doing more to protect people?
If you have any Internet safety concerns, please contact the
National Cyber Security Centre
(NCSC).
Online Community Coordinator
Did you receive a helpful reply to your discussion? Fill out
our feedback form
and let us know about it.
Tagged:
Comments
Brightness
Categories
12K

Talk about your situation

21.2K

Talk about money

4K

Talk about your impairment