New Year acrostic poem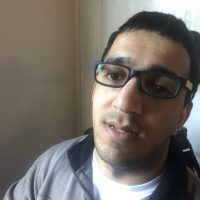 Globster
Community Co-Production Group, CP Network
Posts: 1,042
Pioneering
New the year  2022 begins and 2021 draws to a close.
Exenting my good wishes to you all.
Wanting 2022  I hope 2022 brings you good health wealth and prosperity to all
Year 2022 brings us fantastic joy and as we put the difficult times behind us.
Embracing challenges in our lives.
Appreciate each day to do some new as pursue our happiness
Remember the importance of sharing wonderful times with our family members and how supportive they have been and always will be 
Comments
Brightness
Categories
11.6K

Talk about your situation

19.8K

Talk about money

3.7K

Talk about your impairment
Need to talk?
Over Christmas the online community might be a little quieter than usual, so if you need urgent emotional support or if you feel like you might be in crisis, please read up about
how to stay safe for now and find help.
You can also speak to somebody in confidence by calling Samaritans on 116 123 for free or send an email to
[email protected]
Of course, if you feel like you might be at risk right now, please call 999 or visit your local hospital.