Poem called dream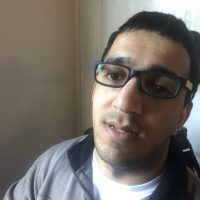 Globster
Community Co-Production Group, CP Network
Posts: 1,042
Pioneering
Poem called dream
As time ticks away.
I stay positive about achieving my dreams.
As nothing impossible to achieve
As roll my sleeves up 
I was sipping a cup of tea masala tea.
I felt free
Nothing seems impossible to take things in small chucks
I know going to be bumps in the road to success
I make slow progress in my chosen field of poetry writing
Lighting many hearts along with the ways
I never stray far from my pen and paper
I want to learn different flavour poetry writing.
I feel my mind is in the right place
As I chase and taste my dreams
As at their pipe dreams in the air 
I have a notebook with dreams I tick each one off each day
I stay motivated with each day that goes by.





Comments
Brightness
Categories
11.6K

Talk about your situation

19.8K

Talk about money

3.7K

Talk about your impairment
Need to talk?
Over Christmas the online community might be a little quieter than usual, so if you need urgent emotional support or if you feel like you might be in crisis, please read up about
how to stay safe for now and find help.
You can also speak to somebody in confidence by calling Samaritans on 116 123 for free or send an email to
[email protected]
Of course, if you feel like you might be at risk right now, please call 999 or visit your local hospital.