Home
›
Scope's online community
Employment and Support Allowance (ESA)
PIP and other benefits and Nil income. On a failed ESA assessment.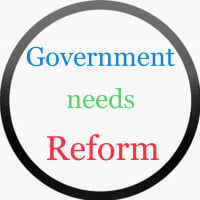 Government_needs_reform
Member
Posts: 859
Pioneering
Hiya gang.
Just a quick question and Need a little heads up and  advice, if I fail my ESA support group on reassessment ESA50 which I have now and have to fill it in by the 20th June, and if I have to have a FTF and fail the assessment.
Yes I know all about regarding Mandatory etc,and then decide not to claim any further benifits while I go for appeal, like claiming the assessment rate of ESA by supplying fit notes or signing on for JSA, or UC which I can no way do or  work or sign any agreement for those benifits.
Can the DWP Just take my PIP away as it's ongoing and I couldent stand all the grief of JSA etc as I just want to live off my PIP until an appeal if it goes that far I have been advised by my LA council I can apply for my housing benefit and ct with a Nil income.
Perhaps
@mikehughescq
could also help answer this question as he is very informative.
Thanks in advance and for any constructive help.
⬇️
I created one of the campaign election videos for Labour, and Jeremy Corbyn,
This is a new version of Emeli Sande, Hope "You Are Not Alone
I highlighted everything that's wrong with this country from benefits, NHS, UC etc, but now we have to put up with the hate now that is the Tories. 
You can see the video here.
https://m.youtube.com/watch?v=P5o8hRHh9IY