Home
›
Scope's online community
Guest blogs
Anxiety in the party season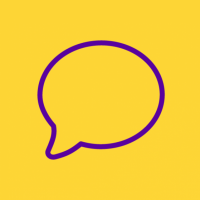 WendyA
Member
Posts: 1
Wendy's in her mid-thirties and has lived with anxiety all her life. She struggles with social situations all-year-round, but the festive season presents a unique and demanding challenge.
Shy [adjective] ~ nervous or embarrassed about meeting and speaking to other people.
That's the word that was always used to describe my outwards traits, but it never really seemed to mesh with the severity of what I felt inside. It didn't seem to explain my reluctance to engage, the absolute, unrelenting dread that built and built over the promise of parties and weddings and prolonged visits from distant relatives. It didn't explain why I, being reasonably popular, would see classmates handing out birthday party invitations and rather than running over to see if I was invited would dive into the toilets to avoid having to go.
Social gatherings weren't the only things I avoided – I would rather pee myself than ask for permission to leave a classroom and on the days where I missed the start of school for a doctor's appointment and was dropped off at the school gates, there I'd remain, unable to press the button to be buzzed in, because that would involve having to explain myself to a disapproving adult.
As I aged, things didn't improve. Unless by some rare fluke I entered the canteen at the same time as my friends, I'd either seal myself away inside the toilet and silently eat my banana —sandwiches might leave crumbs and arouse suspicion and crisp packets always rustled a bit too loud— or hide out of sight at the back of the car park. At university, I sat through lectures that weren't meant for me because leaving would mean having to make a scene and I stayed on trains hours past my stop because I couldn't bring myself to ask to slip by the person in the aisle seat next to me.
As I got older and entered the world of work, I didn't improve, but I found workarounds. Technology helped immensely. I could make excuses via text, book appointments online at times that wouldn't inconvenience anyone else and I became a pro at plastering on a smile and faking my way through. Life got easier … and then I became disabled.
Coping over the festive season
Now in a wheelchair, I couldn't hide anymore. I couldn't just blend in or stay out of the way and my mind found a thousand new justifications for being anxious. For the most part, I retreated. I've found job after job where I could work from home, retraining rather than advancing my career. I take taxis rather than trains and only travelled when Skype really won't do. But when Christmas comes, it's like every layer of protection I have in place goes out of the window. I must make myself available. People must see me. There are parties I simply must attend, otherwise I'm not networking, I'm not being a team player, I'm being anti-social, I'm being selfish.
So, I try. I really try. December comes around and I've already been thinking about my work do, my mum's house at Christmas, my dad's house on Boxing Day and my nana's End-of-Year Extravaganza (she actually calls it that!) since mid-June.
After one year where my boss arranged a party on the 2nd floor of a venue without a lift or ramp, I've started (under the pretence of excitement) asking where my work do will be held, what we'll be eating at my mum's and who'll be attending the Extravaganza early (but when is too early?) so I can find ways to make the experiences less horrendous. That time I was too 'shy' to tell my drunk colleagues I wasn't okay with them carrying me up (and then down) two flights of stairs in my chair is still fresh in my mind.
So, how do I get by?
Recuperate
Always being 'on' and socialising over the festive period is exhausting. I always make sure to get as much rest as I can, to find time to relax, to not push myself too far and to accept that I have limitations.
Have an escape plan
There are few things worse to me than feeling trapped and it's not unusual to feel that way when I'm forced to rely on relatives to stay sober enough to drive me home or have to hope they'll remember they're even supposed to. Where I can, I go with an escape plan – enough money for a taxi, or a +1 who's as eager to get out of there as me.
Communicate
I can't pretend that my anxiety is always understood, in fact it's often completely dismissed by people who think it's nonsense, or that they know better. But finding someone who will at least listen is a step in the right direction. Most people don't want their guests to feel uncomfortable and if you're honest and you make them aware, most will do their best to accommodate.
Find sanctuary
Having somewhere I can retreat to is vital. If I'm stuck in a room, surrounded by people and there's nowhere I can go, I can guarantee I'll have a panic attack. Knowing there's a room I can go to gives me security. I might not even need to use it but knowing it's there can make a social event something I can manage my way through.
How do you cope with the party season? What tips would you give to someone struggling to maintain a social life with social anxiety?