Tell us what it's like to live with ADHD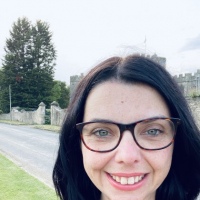 This October is Attention Deficit Hyperactivity Disorder (ADHD) awareness month, an annual event held to raise awareness about ADHD and stop the spread of harmful myths.
For more information and to join with the month's activities, see the ADHD Awareness Month website.  
What is ADHD?
The NHS website describes ADHD as: 
"a condition that affects people's behaviour. People with ADHD can seem restless, may have trouble concentrating and may act on impulse.  

Symptoms of ADHD tend to be noticed at an early age and may become more noticeable when a child's circumstances change, such as when they start school."
However, ADHD isn't just a list of symptoms.  An article listed some benefits of ADHD as:
A hyper-focus that means people are driven to complete demanding tasks.
More energy to channel into different areas of life.  
Being spontaneous and more likely to take risks that can pay off.
A strong sense of justice and fairness.
What causes ADHD?
The exact cause of ADHD remains unknown, but it is thought that genetics and the environment play a role in its development. 

Importantly, we know that ADHD is not caused by parenting, unhealthy diets or lifestyles.  These are common assumptions, not backed by research, which unfairly blame individual behaviour.  
How is ADHD diagnosed and treated? 
Diagnosis is made by qualified healthcare professionals who have had specialist ADHD training.  Great Ormond Street Hospital's website describe the assessment as involving:
"taking a detailed developmental and psychosocial history, observation of the child and use of standardised questionnaires, sometimes psychological tests, and wherever possible consideration of the child/young person's view of their symptoms and the impact of these on their daily life."
Treatment varies from person to person and can be medication or therapy.  For more information on specific treatment options visit the NHS ADHD Treatment webpage.  
What support is available for people living with ADHD?
Our online community is a safe space to talk about life with ADHD.  Our members have shared their stories and questions about ADHD on our mental health discussion board and we urge anyone who feels it would help them to reach out and talk.
ADDISS are a charity dedicated to providing information and support to people living with ADHD.  You can contact them via emailing: [email protected] or by telephoning 020 8952 2800.
The ADHD Foundation website contains a range of resources to help people with ADHD of all ages.
Do you or a loved one have ADHD? What stereotypes or myths about ADHD frustrate you? What do you want people to know about life with ADHD? Let us know in the comments below.
Online Community Co-ordinator
Want to tell us about your experience on the online community?  Talk to our 
chatbot
 and let us know.
Comments
Brightness
Categories
12.1K

Talk about your situation

21.8K

Talk about money

4.1K

Talk about your impairment