Home
›
Scope's online community
Employment and Support Allowance (ESA)
Why have we been asked to complete an ESA50 form?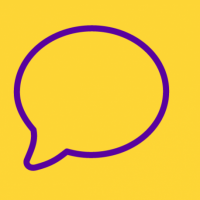 sarahannehouse
Member
Posts: 3
Listener
I am a STROKE Victim from 2009. I have a Carer / Driver / Cook / Appointee / Administrator as a Husband. He does most things for me. Including this Post to the Forum asking for some possible Guidance. We are both part of Disability Rights.

The DWP have been very helpful over the past 7 years. Unlike some of their very aggressive (Care?) Assessment Agencies. No names / Pack Drill. And I got an ESA50 Form too, this week.

So........I was wondering why after a fairly (Mark-01) Aggressive Home Assessment, which stopped after the antagonists were asked to leave, ....followed by another (After Complaint Procedure) much milder and humane Assessment Procedure at their Offices................

We get a ESA50 Form to complete, even though the kind & thoughtful DWP have Awarded PIP?

Is it that this demand for ESA50 is some sort of proxy 'Administrative Punishment-Beating'?

ESA has not been claimed by me. PIP is OK. The Award is advised thoughtfully. Professionals!

We just wondered if this is a Must-Do-It Form50, or is it a genuine mistake. Or a 'Trap'?

Does anyone know out there why an ESA50 is now demanded after a PIP Award?

When ESA has not been Claimed for or even mentioned. At anytime. In 7 years?

RSVP....................Thanks for kindly reading this.

We know there are much worst Cases.

Thanks...............Regards, Sarah & Husband.