Home
›
Scope's online community
Coffee lounge
Hello everyone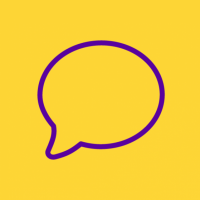 poppy123456
Member
Posts: 22,218
Disability Gamechanger
I bought myself a new mobility scooter, which was delivered to me this morning. As it's a nice day here and no rain, i thought i would go out around the block for some fresh air this morning, with my daughter. It was lovely to go out in the fresh air and my daughter enjoyed the walk. My daughter rudely asked if i had a driving license to drive my scooter lol. I kindly reminded her that i have indeed got a license and that she shouldn't be so rude LOLOL

There was a small bakery open so we quickly went in and bought a couple of cakes... yummy. Shhh
However to my extreme horror, as we were on our way back home a van pulled up at the side of the road and a man got out, obviously delivering parcels to people. So i thought i would stop a little and wait for my daughter to catch up and as i did the man knocked at a door with the parcel in his hand. I thought he will put it on the door step in a minute and stand back from the door. He didn't! He stood at the door, waited for the person to open it, who was in fact a little elderly lady and then he handed the parcel to her, well within the recommended 2 metre distance! I just couldn't believe my eyes!! How scary is that???

I totally admire those that are continuing to work through these very difficult and challenging times and they all need awards for what they are doing. However, they definitely should be very careful to protect theirself and those that they are delivering parcels to.

Unfortunately, there was no information on the van he was driving as it was just a plan white van, so i couldn't report them to whoever they worked for. I just hope that he remembers in future to keep his distance when delivering parcels. I'm so glad he isn't delivering anything to me.
It's little things like this that we can forget because it's not natural to stand back and keep your distance but mistakes like this can spread the virus!

Stay safe everyone! and if you see a little red scooter near you, give a wave because it could be me
Proud winner of the 2019 empowering others award. This award was given for supporting disabled people and their families for the benefit advice I have given to members here on the community.

Tagged: