Are you listening?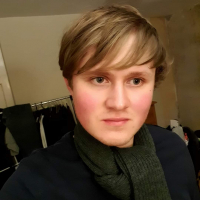 Today is the 27th National Day of Listening, and while listening is something we advocate for any time of year, today has a specific intention. Celebrated on the Friday after Thanksgiving, the day was launched by  StoryCorps, a Not For Profit Organization whose mission is to provide people with an opportunity to tell, record and preserve the stories of their lives.
A marvellous alternative to the frantic event that is Black Friday, the National Day of Listening was organized to take place on this day as it is often a time that families are together.
Why is listening important?
Well, aside from the fact that it's generally good manners, listening is a skill.  It is key to all effective communication and without the ability to listen effectively, messages are easily misunderstood. As a result, communication breaks down and the sender of the message can easily become frustrated or irritated.
Not only is good listening important for effective communication, but it can also help in the following areas:
decision making
learning, mentoring and teaching
improving a person's social life and circle of friends
general health and wellbeing - Studies have shown that, whereas speaking raises blood pressure, attentive listening can bring it down.
And the great thing is that listening is one of the most easily transferable skills. Not only will it benefit your personal life, but it will benefit your working life too, such as in the following areas:
sales and negotiation
interviewing
training and development
customer service
listening to complaints
What is active listening?
Think about how you define the word listening, and the word hearing. When it comes down to it they are two different things. Your body naturally hears sounds, but it requires mental action to listen for understanding. Taking it a step further, you can listen passively without attention, or you can listen actively, which is the basis of relationship-building. There's a big difference between active vs. passive listening.
Active listening is a soft skill that directs the focus from what's in your head to the words coming from the outside. By being able to focus on what another person is saying, you can understand needs and information more accurately.
 It requires the following:
no interrupting
summarisation
picking up on body language
repeating back what you hear
Active listening helps with picking up on the small and big points of whatever you are hearing, and will aid in formulating a better response to another person during communication, and because of this it's a great skill to have for learning and problem solving purposes.
Listening when someone needs to be heard
Listening is a hugely powerful skill when it comes to helping others, and sometimes people just need to be listened to. Often, it can feel hard to be heard, either because you might find opening up about your feelings difficult or because people don't seem to want to listen.
For those struggling with their mental health, being listened to is priceless, it can be one of the first steps towards recovery and it can be very much needed in the hardest moments to help calm, reassure and heal somebody.
A key skill needed in these moments is empathetic listening, which is about really understanding the person who's talking to you. That means it goes beyond active listening and deep into the zone of non-judging and empathy.
Non-judgment while you listen to others means you can truly hear them with an open mind. Empathy refers to emotionally connecting with another person through identification, compassion, understanding, feeling, and insight. Empathetic listening is needed most when someone needs to be seen and heard, and are not particularly coming to you for a solution.
Are you listening? 
I'd be keen to hear from you: 
Do you feel as though people listen enough? 
Do you practice any of these listening techniques?
Do you consider yourself a good listener?
If you want to be heard, have anything to say at all or need support, you will always be heard on this community
Online Community Coordinator
Did you receive a helpful reply to your discussion? Fill out
our feedback form
and let us know about it.
Comments
Brightness
Categories
12K

Talk about your situation

21.2K

Talk about money

4K

Talk about your impairment