Home
›
Scope's online community
Community updates
Emergency evacuation plans from blocks of flats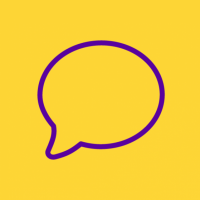 SarahRen
Member
Posts: 3
Listener
Hi everyone, I am a member of a group called Claddag. We are a group of disabled leaseholders who have been campaigning on the additional ways in which disabled people are affected by the cladding scandal.
Whether you are in a private or social housing, many of us share the same problem of not having an emergency evacuation plan from our home if we live in a block of flats. In my case, for 10 years I have been instructed to 'stay put' in my flat if there is a fire. Many of you might be the same?
We're working with some experts (allies) on this who say they have never in their careers worked with a disabled person where they've not been able to reduce the risk through making an evacuation plan.
We're finding a lot of the building management and fire safety industry do not want to explore plans and want to preserve 'stay put' policies at all costs. The Grenfell Tower Inquiry recommended that all disabled people in high rises buildings should have an evacuation plan. However, despite saying it would implement all recommendations in full, this was rejected by the Government. Following a claim last year by the daughter of a disabled lady who tragically died in Grenfell Tower, the Government is now having to do a consultation again. Will they agree to let us have evacuation plans?
We're really keen to know what everyone's experiences are and what you think...
Also, if anyone is affected, please join our closed Facebook group:
https://www.facebook.com/groups/1498687113655474 
We are also on Twitter
@Claddag
Thanks,
Sarah