What's your favourite nativity memory?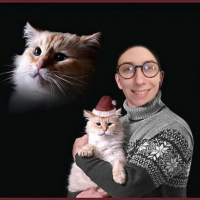 Did you do a nativity as a child? If so, what's your favourite memory?
Whether you bagged the coveted role of Mary or Joseph, or were proud to be
first lobster
(YouTube), we want to hear about it!
One of my nativity memories is being the narrator one year, and having to learn a little song on handheld bells with the other narrator. It took us ages, but we smashed it on the night.
Tagged:
Comments
Brightness
Categories
11.6K

Talk about your situation

19.8K

Talk about money

3.7K

Talk about your impairment
Need to talk?
Over Christmas the online community might be a little quieter than usual, so if you need urgent emotional support or if you feel like you might be in crisis, please read up about
how to stay safe for now and find help.
You can also speak to somebody in confidence by calling Samaritans on 116 123 for free or send an email to
[email protected]
Of course, if you feel like you might be at risk right now, please call 999 or visit your local hospital.