Home
›
Scope's online community
PIP, DLA and AA
Correction. Or 2nd stage appeal?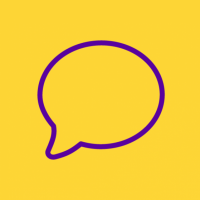 clarabelle
Member
Posts: 71
Courageous
Hello
The FtT decision was to increase and backdate the DLA of Pip.  They have,,on the whole agreed my GPS scoring however, they have not agreed with her scoring on managing therapy (e - 6 points) and have scored c - 2 points)
They have not included any information on their decision on activity 9 which my gp scored as b - 2 points but in discussion at the appeal might well be  d I
There decision regarding mobility does not include their scoring for 1 which my gp scored as d - 10 points and they have not scored as my Gp for 2 c - 8 points, they have scored b - 4 points. 
I am unclear if I am now to ask for a correction  or an appeal to the higher tribunsl given the scoring for 9 and 2 being missing from their decision and also that they have not agreed the scoring for DL 3 or M 2
Their letter states the decision was made on medical evidence presented. 
Any advice would be appreciated. 
Read more at
https://community.scope.org.uk/discussion/36882/pip-appeal-decision-query-on-correction-or-appeal-to-upper-tribunal#spBXu2CPdeJVkgTl.99