Home
›
Scope's online community
Employment and Support Allowance (ESA)
How much truth is in this regarding ESA and PIP reviews.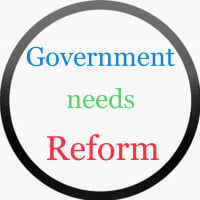 Government_needs_reform
Member
Posts: 859
Pioneering
Hi one and all I don't know how much truth is in this regarding reviews about PIP and ESA?
At present I've been on and in the ESA Support group for over 4 years since last review and on my ESA85A it clearly states deterioration function noted amongst other things, so not shure what it means at the moment, also My PIP is ongoing high daily and mobility and will now never improve but only deteriorate as there's now cure, so I won't need to contact them in a change of circumstances.
Judging by what is written below in this im hoping now I will be left alone for a good while yet and others in my situation maybe too. God I pray for us.
⬇️
I created one of the campaign election videos for Labour, and Jeremy Corbyn,
This is a new version of Emeli Sande, Hope "You Are Not Alone
I highlighted everything that's wrong with this country from benefits, NHS, UC etc, but now we have to put up with the hate now that is the Tories. 
You can see the video here.
https://m.youtube.com/watch?v=P5o8hRHh9IY