Home
›
Scope's online community
Guest blogs
What traditions would you ditch?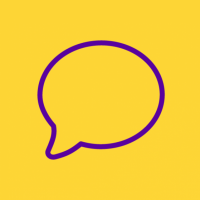 Mishal
Member
Posts: 1
Listener
Mother-of-two Mishal found that letting go of her the picture-perfect Christmas meant it could be one that her whole family could enjoy.
"'Twas the night before Christmas,
And all through the house,
Every creature was stirring,
Yes even the mouse!"
I saw this adaptation of the famous "A visit from St Nicolas" poem a few years back and it's stuck with me since.
Both of my children (Beth, 15 and Nathan, 7) are autistic which means our nights are never restful and Christmas certainly isn't any different. In fact, Christmas, with its different lights, sounds, smells and routine can bring about a whole host of other stresses that lead to a less than Silent Night.
Despite its stresses, I love Christmas and look forward to it every year. My kids don't feel quite the same way. My daughter is 15 now and as soon as the first Christmas adverts find their way to our screen, Beth's whole demeanour changes and the atmosphere in our house follows. When I told her I'd been asked to write this blog post, we got into a conversation about all the things she doesn't like about Christmas and here are two of the main things she mentioned:
"There's too many rules. I don't understand presents," and "It looks different and everything is different."
They really struck a chord with me and I wonder how many of us can relate? Who hasn't felt the pressure of the unwritten rules around gift-giving and present etiquette? And how would you feel if you walked into your living room and someone had redecorated, changed all the lights and furnishings and filled it with things that smell different? But for someone with autism, these things are more than just an annoyance.
When Beth was little, before her diagnosis and before I'd realised she was 'different', Christmas was a nightmare. It was as if the decorations went up and she'd start acting out and refuse to engage. In turn, I'd try and make Christmas more special and more magical. I'd throw up more lights and bring home more decorations and it became a constant battle. I'd been inundated with visions of how Christmas is supposed to be and grow frustrated that mine wasn't. Children were supposed to love Christmas and we were supposed to develop traditions and make memories, but it never seemed to work out.
When she was old enough to ask for what she wanted, the problems got worse. Even if she would have loved it, if it wasn't on her list, she'd have a meltdown. Relatives thought she was rude and ungrateful, but she genuinely couldn't understand why someone would buy something she hadn't requested and it would send her anxiety into overdrive.
Over the years we adapted and I let go of the Christmas I'd pictured, and it was the best thing I could have done. We found a new way to celebrate and found some things that helped us along the way.
Keep a Christmas-free zone
For us this is our kids' bedrooms, but anywhere can work equally well. We found it important to give them a space that was 'normal' that they could retire to when things get too much and they need a break from the sensory overload that is Christmas!
Plan, plan, plan!
My children like schedules and to know what's happening and what to expect. With planning I can pre-warn them of upcoming changes and make the transition easier.
Try and see it from their point of view
The change from the humdrum of regular life may be a welcome break for most of us, but to my children (and many children with autism) the change of routine is a huge problem. Nathan is really struggling at the moment as lessons with maths (his favourite) have been replaced with card-making. Then there's Christmas Jumper days, Christmas parties and practising for the class assembly. Christmas doesn't just affect our routine at home but infiltrates every aspect of his life and the usual rules and schedules he normally relies upon are suddenly buried under a mountain of tinsel.
Ignore the criticism!
This was a big one for us. Over the years we've had well-meaning family and friends point out that we shouldn't 'pander' (and they were the kinder comments!) The best thing we ever did was learn to let it wash over us and stay focused on our children's wellbeing.
Let go of your picture of an 'ideal' Christmas
Traditions are great but make them reflect your family and their interests. It doesn't matter if that's beans on toast instead of a turkey roast. What's most important is that you're happy as a family, otherwise what's the point?
Now, we limit family visits to just one day and don't run over our agreed time limit. We decorate gradually and with the kids involved and don't do it overnight as a surprise, or go overboard and our Christmas elf remains firmly on the shelf.
Our Christmases are never going to be 'typical', but by making a few small tweaks, they've become events that my children don't have to endure, but can enjoy.
What have you done to make Christmas more inclusive for your autistic child? What traditions do you have? And what traditions would you ditch if you could!?