Home
›
Scope's online community
Universal Credit
LCWRA Win after appeal that didn't happen!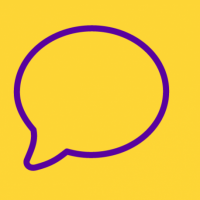 Adventium
Member
Posts: 31
Connected
So, I was semi active a few months ago here. I spoke about getting LCW and wanting to appeal. 

I started an MR which was returned with an upholding of LCW. And eventually got the paperwork through, and there were so many inaccuracies, and outright lies. In places they even contradicted themselves. 

I applied for an appeal, and was recently given 14 days notice. I felt lost initially as I had no idea what to do about evidence for them, or how to get it to them in time. 

Yesterday I spent hours going through the paperwork and little evidence they had, which was very clear, I wrote down every place I disagreed and why. Talking points for the phone call with the court.

Today, they called 20 mins early, and told me the appeal tribunal won't be going ahead as the evidence was more than clear enough, and I should have had LCWRA from the start. So they had already made the decision!

I now have LCWRA, and in so much relief!

This on top of me having an operation to have my gallbladder removed a week ago XD 

So guys, just don't give up. I didn't think things would go right, and feared the worst. Keep at it! If it needs to go to tribunal, do it! And ask for help, if you feel you need it. Without the guys here, I may have lost hope. Big thank you to you guys!
Tagged: