Home
›
Scope's online community
Ask an employment adviser
Employer seeking disabled talent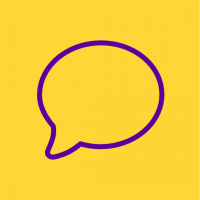 MrBrown
Member
Posts: 1
Hi guys,

I'm opening a new tattoo studio. High end work, classy establishment. I'm tired of the same spoilt middle class "alternative" kids who flood in expecting an apprenticeship whenever I advertise for staff. I want someone passionate and talented who appreciates the opportunity to work in a professional tattoo studio, someone without an agenda. Someone who will become part of the family. 

I will soon be looking for a 16hr-a-week receptionist/cleaner. I want someone who loves art and/or tattoos, who is able to talk with people, be creative in helping customers improve their tattoo designs, is dexterous and can handle delicate instruments, and has an eye for detail when it comes to cleaning and cross contamination. 

I want to reach out to people who would usually be looked over; people who probably wouldn't even think it was attainable. And now I own my own studio, I can finally do something to help someone or give them a leg up.

It would be a very informal environment, we're all friends. The customer is not always right in my industry; the employee will always have my support even if it means I lose clients or money over a dispute. I prefer nurture to discipline. I pay £10 per hour. But that "eye for detail" with cleaning is really very properly essential. We can work on the confidence!

So, now I've outlined my idea. Is it legal to ask only for disabled applicants? And are there any specifications I should make in advertising the position? For example, there are people on the autistic spectrum who would not be confident/happy working in a customer facing position, whereas others would thrive.

I am humbly grateful in anticipation for the replies I'm sure to receive from you lovely and knowledgeable people!

Thank you in advance.