Home
›
Scope's online community
Employment and Support Allowance (ESA)
ASD and paid employment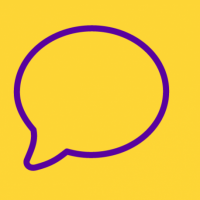 Stephen27
Member
Posts: 1
My son is 25years old. He is looking for paid employment, but is only being offered `volunteering` jobs, which is good, but doesn`t produce an income!
He is currently receiving Universal Credit, which is great, but he is struggling to comply with the requirements, and may well soon lose the benefit.
We have already been told that he is not eligible for E.S.A. We applied for P.I.P. two yrs ago, but this has not been agreed, pending an appeal.
In addition to this, due to a huge mistake at a local job centre, all his documents were accidently shredded, and I have little or no evidence for his assessment/diagnosis.
Our GP is very unhelpful, and just says that he will issue a `sick-note` but will not refer Stephen for an assessment or re-diagnosis.
The trouble is, my son presents quite well on first meeting, and employers do not really comprehend how ASD can affect everyday living.
I don`t know how to access help from health professionals/psychologists, except via our GP.
Any suggestions or advice gratefully received, please...
Regards, Tina (French)