Home
›
Scope's online community
Events, research and opportunities
Motor impairment - a new technology developed by VIGOR INNOTECH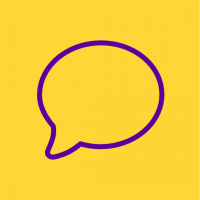 Xinyang
Member
Posts: 3
Hello everyone. 
I'm an engineer graduated from Imperial College London, United Kingdom. My colleagues and I are currently working on an award-winning project called VIGOR INNOTECH which is about developing Smart Orthotics for people with physical impairments including Hemiplegia, Charcot-Marie-Tooth and Muscular Dystrophy etc. 
VIGOR INNOTECH's initial prototype has been completed and the technology has been assessed and validated through laboratory testing. The device helps wearers complete movements by themselves. It compensates for muscular functions through providing automatic support on weak muscles.
For more information about the project please visit our website: www.vigorinnotech.com
Reuters also shared our story:
http://uk.reuters.com/video/2016/08/24/wearable-device-delivers-automatic-suppo?videoId=369652330&videoChannel=4000&channelName=Technology

Now VIGOR INNOTECH is reaching a critical moment in which feedback from potential users plays an extremely important role. We are now organising some interesting workshops in London,Unite Kingdom around beginning of December 2016 to listen to people's opinions about our device. We are also managing to have some informal testings to let people try a part of our prototypes. They will join the development journey of the product and it is also a great chance to get access to advanced biomedical technologies which will ultimately deliver benefits to them, their children and other people with related concerns. If you are in UK, we would like to invite you and your family to visit us. 
If you are interested in being part of the journey, or you just want to know more about the project, please feel free to contact us through email: [email protected]
Thank you.