Home
›
Scope's online community
PIP, DLA and AA
Re: PIP TRIBUNAL (MOBILITY NOT AWARDED)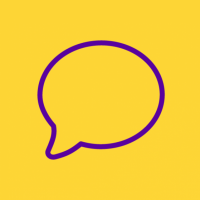 Tamsyn
Member
Posts: 3
Listener
Hi guys, 
Was wondering if anyone could offer any insight. I was awarded the standard rate PIP at my tribunal this week but failed to meet mobility criteria, I was extremely fatigued by the time we go to these questions and totally missed her point. 

There was a semantics issues over her examples of familiar and unfamiliar journeys, I do not, and can not do unfamiliar journeys alone, ever. 

She used a 3minute radius of my home as reference for familiar journeys. 

She then (attempting to offer an example of an unfamiliar journey) asked what I did when my therapist moved offices, brain dead me said - she moved right around the corner next to my Dr's so it was just a couple of minutes away and I knew where it was. She then asked, if your Dr's wasn't there what would you have done, and I said 'Use google maps if I'd got lost' but I couldn't see myself getting lost with it being right around the corner - SHE DIDN'T MEAN THAT THOUGH … she meant, if it had been somewhere else, somewhere you didn't know what would you have done, it's just she didn't say it and I took her words way too literally to tell her how I am left alone to navigate unfamiliar territory. 
I'm so gutted, I was just so tired and stressed and lost by this point, but was really hoping I would (and was told I would probably get the full whack given my circumstances), which I would have done without this misinterpretation of one another as I'd already scored 4 points for mobility. 
The judge even said I'm so sorry we couldn't score you anymore for that. I didn't get what he meant, but now I see I totally lost the line of questioning, and I think they knew I had too.
I'm confused as to what I could do, if I contest the decision based on that one factor can the whole of the rest of the decision get scrapped to get the WHOLE case reheard? Or do they consider just the one thing you're addressing. I can't go through it all again with the potential of  losing the whole lot with a different panel. I just can't. 
many thanks,
Hope I made some sense