Home
›
Scope's online community
What benefits am I entitled to?
Hi, my name is coliz!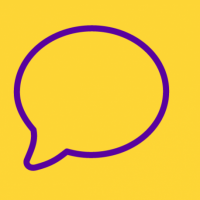 coliz
Member
Posts: 1
Listener
I have just got my letter inviting me to apply for PIP allowance, at the moment I have a mobility car, my husband drives me. I am 65, I was a teacher and had to give up work, after I had a stroke at 59 which weakened my right side, although I can walk a bit, I cannot use my hand to hold things. I have a tremor in my left hand and find day to day activities becoming harder. I have since been diagnosed with AF, cerebellar ataxia and arthritis of the spine which makes me more prone to falling, my speech is also affected. I try to do simple exercises which seem to help my balance. I don't think I will qualify for a car under PIP, the descriptors seem very limited. I no longer see the same doctor,my assigned doctor doesn't seem very approachable. I am due to see the spinal consultant next month for the MRI results. Will any of those findings be taken into account? I was awarded DLA indefinitely so I didn't always keep DWP informed of my worsening health conditions, I always thought I would improve if I kept up the exercises. I also can't physically fill in the pip form, my husband finds any paper work very stressful, in the past The Princess Royal Trust has helped me , but our local one has now closed, I live near Reading do you know any charities in this area that would help.