Fidget Spinners - what do you think?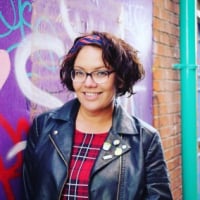 Sam_Alumni
Scope alumni
Posts: 7,682
Disability Gamechanger
So
fidget spinners
are in the news of late, if you don't know what they are, they were originally designed to help kids with conditions like autism and anxiety deal, but have now become a popular toy.  A toy that is now being banned in schools across the UK, so what happens to all those kids who use them for their original use?
My son got a fidget cube last year to help him with anxiety, and my youngest got one recently as a toy.  Neither feel they need or want to take them to school and so it isnt an issue for us but I wondered what other people thought.  I asked a few friends and here are their responses:
Susan said "My Nephew has one and is encouraged to use it at school, he has ADHD and does benefit, what will they do if they move for the ban!"

Violet said "They've banned it from my son's school as of this week - ironically I was going to order him one! I would imagine he'd be allowed, cos of his ASD. But his is a fairly small school (500 kids) and semi-rural - I suspect bigger urban schools will be less likely to make exceptions. I think personally they should be allowed in schools for those kids with a dx, but no one else"
Rae said "My son has one and he really likes it but darent take it to school as they've been told that they will be confiscated.. not sure if it helps him concentrate but definitely seems to ease his anxiety. It's definitely different having it as a toy and having it as something to help calm down.. N wouldn't want to look different though so he'd not want to use it in front of others."

Jane says "Banned at my sons school unless you have a note outlining your need for one"

Philippa said "My child has ASD and he really benefits from using his. I can see why they would be banned as a toy from school but think if it's beneficial for a child who has additional needs that should be placed in the provision map for that child."
Trixie said: "why are they being banned? Given the difficulties parents (and kids) have to go through to actually GET a DX, surely they should be allowed for anyone if it helps them concentrate?"
So what are your thoughts on fidget spinners and cubes? Does your child have one? Does it help them? How would you feel if they were banned at school? Do you think they should be banned for all kids?
Scope
Senior online community officer
Comments
Brightness
Categories
11.5K

Talk about your situation

19.5K

Talk about money

3.6K

Talk about your impairment