Home
›
Scope's online community
Disability aids, equipment and technology
Blue Badge Parking app for the iPhone or iPad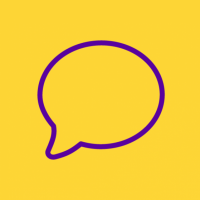 APH
Member
Posts: 0
Listener
Hello
I am a retired mechanical engineer who became Visually Impaired some while ago and enjoyed creating 'things' but found this increasingly difficult to achieve but liked using a computer. I therefore turned to that because with modern displays and a graphics tablet rather than a mouse its easier to use and see when magnified, so taught myself how to writing software and produced an app for my iPhone. As it seemed useful I continued to improve it and decide to release it in the App Store nearly 3 years ago and users seemed to like it. This was specifically for caravanners, which is our main form of relaxation and taking our Guide Dogs puppy with us to socialize and train. 
Encouraged by this I wrote another app to actual help Blind and Visually Impaired people like myself to tell them where there are when out and about, called very unimaginably 'Where Am I with speech'. This doesn't need Voice Over as the app reads the name of the street and if a property is nearby, the house number as well. There is no written help text, everything is spoken. To enable its use with one hand the screen can be tapped, swiped or the phone shaken whichever you find the easiest and your location is spoken. There is a second Map view, which follows your progress when on foot or on a bus and reads out the road names as you travel.
My third and latest app is something I looked to buy but could never locate an app to find Blue Badge Parking locations around the UK to help my wife find parking spaces. I did find a very kind person called Dan Gibson who has a web site with over 4200 locations worldwide, the vast majority here in UK. His web site is accessible on my iPhone but with small screen and therefore tiny buttons found it impossible to use at home let alone while in a moving car. He has also written an app for Android phones but I only have Apple products so thought I would try and write my own version. 
As it was far more complicated than I first thought and I had to learn lots more about programming it has taken 19 months to produce something I am very proud of and have now released. It has a few unique features to help all users who are sighted and a couple for those with poor vision. Since its release I have had a request to improve Voice Over functionality as I didn't design the app for people like me as I can't drive anymore but it was pointed out they also like to help their partners find parking spaces. I should point out that Dan's database is 'crowd funded' which means it relies on members of the public to add or edit locations to help other disable users, so the locations are constantly growing and I personally have added over 200 places locally and where we go caravanning. 
This 'Blue Badge Parking' app has features to show you the nearest known parking location just by shaking the phone in Map tab view, if you then touch the flag that appears, you have options to open Apple Maps or paste location into your preferred SatNav app. Next is a List tab that shows everything within your set search range with the nearest at the top. This list includes the distance from your current location as a 'line of sight' in miles or kms for each parking space. In Notify tab if you shake the device (you may have deduced what my favorite feature is) you have options to either Add a new location where you are or maybe more usefully "Marking" your location. This drops a pin, which includes the date and time and added to List & Map tabs. So when you want to find the way back to your vehicle you can touch the pin and navigate back to your car, hopefully before the allotted parking time expires. This app does have a detailed Help tab with text and a Setting tab that let's you customize sounds, search range, zoom feature and more.
If you are interested please visit the Apple App Store for more information. If you have any questions or maybe an idea for an app that would help you, please email me through my website.