Home
›
Scope's online community
News and opportunities
Bader's Big Band - opportunity for disabled musicians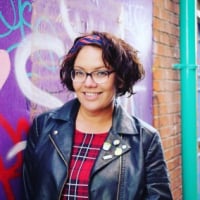 Sam_Alumni
Scope alumni
Posts: 7,729
Disability Gamechanger
The Douglas Bader Foundation (DBF) works to improve the lives of people with amputated limbs, with a particular focus on young people. 
Bader's Big Band is a new DBF initiative and if you're a disabled musician and would like to play in a Big Band, this is for you. The deadline is 30th September though, so if you are interested you need to get in touch today!
A Big Band is a type of musical ensemble associated with playing jazz music and which became popular during the Swing Era from the early 1930s until the late 1940s. Nowadays a Big Band will play various types of music, including swing, jazz, Latin, funk and blues. It typically consists of approximately 12 to 25 musicians and contains saxophones, trumpets, trombones, vocalists and a rhythm section. Music played by big bands is highly "arranged" or prepared in advance and notated on sheet music.
Bader's Big Band will be the first ensemble to be entirely made up of musicians with a disability and, while we'd particularly like to recruit drummers, bassists, saxophonists, trumpeters, trombonists and vocalists, we'd be happy to hear from you whatever your instrument of choice.
Our intention is to film the process from the selection of the musicians and ensuing rehearsals through to recording a song specially written for the band. There will be a live performance at a Douglas Bader Foundation charity event held in a major London Studio and the release of an EP. We hope to tour Bader's Big Band at a variety of UK events including Air Shows, Festivals, sports competitions and events for people with disabilities in 2017/18.
If you're interested but would like to know more before filling out the application form, please contact Charley Bickers at [email protected]
Please click HERE to download an Application Form in docx format
Please click HERE to download an Application Form in pdf format
Scope
Senior online community officer