Home
›
Scope's online community
Welcomes and introductions
Hi, I am VintagePammy! I am invisibly loaded!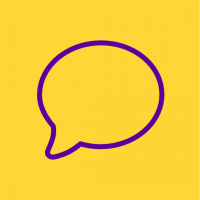 VintagePammy
Member
Posts: 1
Listener
Hi everyone this is the only page that I have any connection with to be honest. I have read many posts before being brave enough to post my own on here. One that my other friends haven't invaded! I need to be myself. So this is just a little introduction. I don't bite, I never judge anyone. I always try to walk at least 1 /4 of a mile in others shoes. I try to do it with heals on so it pinches just a little bit more. 

I have PN pheripal neuropathy, yay me! It's invisible so I look normal well just normal lol  I deal with pain everyday 24/7 and it sucks! If there is anyone out there with 24/7 pain they understand. I hope by joining this group I can learn tricks that can help me get through with some of the things I am trying to deal with. Just be gentle with me, I am scared being so open with people I don't know. However in other ways it's a little easier. So any offers of ideas or how to deal with difficult issues I am always happy to accept!