Home
›
Scope's online community
PIP, DLA and AA
Pip questions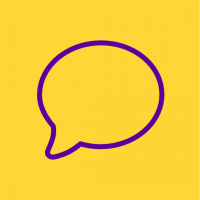 th3v1k1ng
Member
Posts: 3
Listener
hello..
I applied for pip on the 15th of december 2017. Asked for an extension and was given until the 5th of jan. Contacted them on the 4th to ask for more time as I had an appointment with my mental health coordinator on the 15th of jan 2018. Saw Her, and we went over the forms together.  I posted the forms on the way back from that appointment. 
A few days ago I got a letter stating that my application had been denied as they had not received my forms with information.
I have the standard X amount of time to appeal.
Questions.

1. Should I appeal the fact their post room is crap and have more than likely lost my forms and extra information paperwork?
(I have photo copies of the forms I sent back, but no proof pf posting. I just stuck a put it into a local post box as I couldnt make it to a post office.)

2. Should I wait and then re-apply?  If I do this how long do I wait before being able to re-apply?

3. How the hell do you audio record the "medical exam"/assessment? 
According to the paperwork and websites I've read, you need a dual recording device that cant be tampered with. These machines can cost anywhere up to £1500.  
Everything I've read indicates that the interview NEEDS to be recorded to keep the assessor on the level, since many reports sent thru have lies in them.