Home
›
Scope's online community
PIP, DLA and AA
DWA tried to convince me NOT to appeal. Appeal deadline tomorrow and DWA STILL fobbing me off!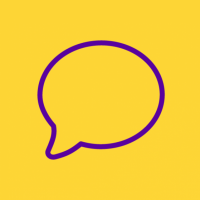 AmyS1992
Member
Posts: 10
Connected
Good evening,

Apologies for the long post - I am trying to include background info so that this makes sense. I received DLA for several years for physical and mental illnesses. I was transferred to PIP in 2015 and awarded PIP until October 2018. However, in summer 2017 I was told that I was being reassessed. There have been so many errors with this process - the first being they sent my appointment letter to the complete wrong address in a completely different county! I was assessed in October and was told that I was no longer eligible (despite my conditions worsening over the past 12 months). There were several inaccuracies in my report, so I of course requested mandatory reconsideration.

The decision was not changed, and quite clearly my evidence was not actually considered in this. It also stated that I did not take any medication for mental illness, which is completely incorrect. The mandatory reconsideration letter to me was dated 16th of Jan. I called on the 26th of Jan, advising that I wanted to go to appeal but first wanted to query some of the inaccuracies in my report.

I eventually spoke with a case manager (of course I forgot his name, I suffer with short term memory loss) who asked me all of the PIP descriptor questions again and took down the names of the medications I was taking (as already previously detailed but ignored by them). He tried to dissuade me from going to appeal stating that it was a very expensive process and that he would see what he would do for me.

It has now been 3 weeks and I have still heard nothing despite calling several times. The times I have called it has been clear the staff I am speaking to do not believe I was told my case would be looked at again. I keep being told that the DWA do not reconsider a mandatory reconsideration - yet this is what I was told by a case manager?

I am incredibly stressed which is worsening all aspects of my health. It seems the DWA's internal communications systems are completely inadequate.

I feel I should seek advice but have no idea where to begin!