Home
›
Scope's online community
Employment and Support Allowance (ESA)
Won appeal moved from LCW to LCWRA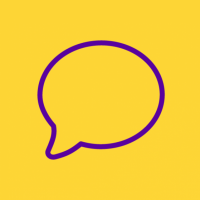 JSW
Member
Posts: 1
Listener
Hi There
This is my first post so I hope I can make myself understood.
My question is regarding my wife's ESA claim.
My wife was on SDA for many years and eventually transferred to ESA in 2015.
She filled in the form they sent her and she was awarded Cont based ESA and placed in the WRAG.  After a year her payments stopped in April 2016 but by this time her Epilepsy had got a lot worse so we inquired about getting her moved to the support group and sent in the ES50 form in March 2016. After an extremely long wait and many phone calls she was eventually called for a medical assessment in August 2017. On 28/08/2017 the decision maker decided that my wife had LCW but did not have LCWRA. After obtaining a negative response to her reconsideration application my wife took the matter to an appeal.
We were very happy to be told that my wife's appeal was allowed .
The decision notice from the FtT says she has LCWRA and the decision made by the Secretary of State on 28/10/2017 is set aside.
I have been searching advice pages on the internet to try and establish what happens next.
I'm hoping that my wife's payments for Cont ESA will be resumed and can see no reason why they shouldn't be. As the DWP took so long to handle this process they should really be backdating her payments imo but I wont hold my breath on that one.
Its only been a week since the appeal so I suppose they could appeal but the tribunal even said they recommended she should not be reassessed. 
We are basically wanting to put our minds at rest in case there is any way the DWP can get out of restoring her payments.
Anyone got any thoughts on this matter would be much appreciated.