Home
›
Scope's online community
Finances and extra costs
SMI paid as a benefit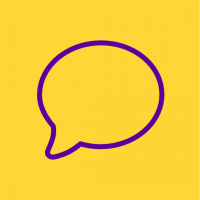 URANIUM234UK
Member
Posts: 10
Listener
https://www.gov.uk/support-for-mortgage-interest/print
To My Logic, after reading the above gov web site , it means that:
IF you already receive SMI then you will keep on getting SMI; however it will first Stop and then restart (either by request or automatically, it does not say) and get IT PAID AS A BENEFIT.
IF you have already waited OVER 9 months (39 weeks) then you get IT PAID AS BENEFIT from April 2018 !
IF you have not waited this amount of time or are not already in receipt of SMI then you will be given it  AS A LOAN!
IF you get a gap (go to work or holiday or sign off) for upto 12 weeks you can restart it without anywaiting period; otherwise if the gap is over 12 weeks you have to wait 39 weeks again !
You can stop or restart it at any time (if you quality etc) bearing the above in mind.
N.B. These are only my rough notes and my best guess-estimate of this rip off, yet again designer to hurt the MOST POOR , MOST VUNERABLE PEOPLE IN SOCIETY; yet the BANKERS STILL DRINK 'OUR' CHAMPAGYNE!
N.B. IF you are rich you will CREATE A LIMITED COMPANY AND SET ASIDE  THIS  MORTGAGE INTEREST PAYMENT and GET IT BACK  !   p.s. it is maybe not worth while to do this if you mortgage interest is  low , say under £100/month ; as setting up and costs are £1,000 (including accounts etc).... against, this is only my rough guide ! please search internet.
Best of Luck to Everybody ! God Bless a True England with True Caring Government to All its Peoples !
Note: also I have heard , after receiving my letters, that these are WARM UP LETTERS !
What is that suppose to mean, all they say on phone is VAGUE and NO DEFINITE ANSWERS - again they read from scripts !
MAYBE, they are Playing for Time as they GOT THIS WRONG and it should AND WILL still be paid as a DESERVED BENEFIT TO ALL PEOPLE , PAST/PRESENT/FUTURE !
Thankyou for reading (sleepy now, snooze :-))