Home
›
Scope's online community
Welcomes and introductions
Hi, my name is (Governments_A_Joke)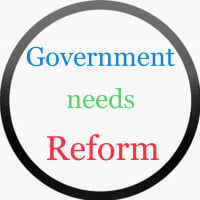 Government_needs_reform
Member
Posts: 858
Pioneering
Just registered and wanted to pop in and say Hello to you all. I'm also one of many victims of this Governments and it's cruel policy's they have towards disabled.

I miss the life I had when I was working as a Photographer with various Premier league football clubs and unfortunate I had to pack it all in now as I've many various disability's and confined to my home as my mental health and physical mobility is through the roof and had many specialist and consultants looking after my care but sadly I'm a little up the creek without a paddle.

So now I've had No choice but had to claim ESA and I get PIP too and I feel demolished by the whole system the way we are all treated as disabled as a whole, I like many diden't realise how bad I was gonna get but I have and now have to be under this spell of this Government and now I'm not in control of my life anymore.

Been looking through some of these threads and posts seeing how some of you cope with trying to help each other it's great because I know I'm in good hands here.

Looking forward to hopefully help some of you or some of you all helping me.



⬇️
I created one of the campaign election videos for Labour, and Jeremy Corbyn,
This is a new version of Emeli Sande, Hope "You Are Not Alone
I highlighted everything that's wrong with this country from benefits, NHS, UC etc, but now we have to put up with the hate now that is the Tories. 
You can see the video here.
https://m.youtube.com/watch?v=P5o8hRHh9IY