Home
›
Scope's online community
PIP, DLA and AA
Interview under caution, lost DLA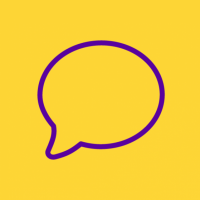 Tabiston99
Member
Posts: 2
Listener
Hi i wonder if anyone can help,my wife was interviewed at DWP under caution.After interview the assessor showed my wife some footage of her putting a very light saddle in the car.and footage of her walking back from her horses.My wife did put the saddle in the car but the other footage was of another person and of very poor quality my wife told the assessor that it was not her and he replied that it was to poor a quality to use anyway.
Dwp agents have taken statements from people at the yard and there have been a lot of lies told by quite a few people and as a result my wife has recieved a letter stating that she is not entitled to any DLA and have stated that there has been an overpayment and my wife has to pay it back.
Its bad enough that people lie but how can other peoples opinions affect a decision and how can the dwp come up with a date from 4 years ago when overpayment started.
The dwp are basically saying that if you have any injury whatsoever and are disabled in any way then you should not have horses. This is wrong my wife has undergone countless operations, skin grafts, bone grafts etc, etc, etc and none have worked,she still drags her leg and is in pain not all the time but some times are a lot worse than others. It seems to me that the assessors dont give a damn about anyone all they want to do is make people who are not confident with their disability to feel dirty and ashamed .... well i think that is morally and socially wrong and have told her we will fight it no matter what.
All we need is some guidance as to where we go from here, my wife is not saying that she is the same as she was when she first had her accident but different and i thought that if she went in front of a panel all those years ago to get her DLA ..oh and by the way that panel consisted of specialists in all fields then how can an  assessor make his decision when he or the witnesses are not in any way a doctor or specialist.
Any help please because i am trying to remain strong but there is a limit to my possitivity.