Home
›
Scope's online community
PIP, DLA and AA
I desperately need your opinion on my recent pip assesement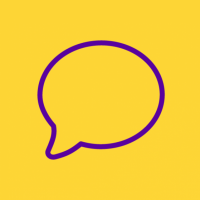 sandyp196
Member
Posts: 140
Pioneering
Hello I'm new here and this is my first post. 
Yesterday I had a home assesment for pip renewal. It didn't go well. The assessor turned up nearly an hour early at 8.05am. The knocking woke me up and I let her in before I realised how early she was. 
I looked at my phone to see where my OT was and saw the time. I told the assesor she would have to leave and come back as I wasn't willing to go ahead without my OT. She told me the appt time is not set in stone and can fluctuate. I said I didn't care and I wouldn't go ahead without my OT who wasn't due for an hour. 
The assesor didn't seem happy but said she would do as I wanted and she left. 
I was quite upset and stresseD as the this wasn't a good start. 
She came back at the appointment time and my OT had arrived. In the meantime I had got my appointment letter and checked where it said the appt time may'fluctuate'. The letter said no such thing. 
So by the time she came back I was upset and angry and waving the letter around and accusing her of trying to force me into an assessment without my OT present.  
She denied this but I was so upset that my dog got stresseD and had managed to open the kitchen door where I'd put her. She bounded into the the room and I went to grab her before she jumped over everyone, but the assessor tried to pet her despite the fact my dog was clearly growling. The upshot is my dog bit the assessor!
There was no broken skin and my dog is small and th assessor said she was fine and she carried on wih the assessment. 
But now today I'm stressing myself out wondering how I have any chance of getting the pip renewed when I chucked the assessor out of my home and my dog bit her. 
My OT says not to worry about it but I can't help it. I have a 4 - 6 week wait and I will worry about this the entire time.