Home
›
Scope's online community
Finances and extra costs
Prescription Exemption Certificate Eligibility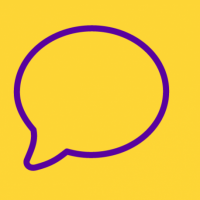 Magnoliabloom
Member
Posts: 30
Connected
A family member has a number of linked serious health problems. 
Regular medications are required . The tax credit system ( for various reasons) has withdrawn the exemption card for free prescriptions.
The Business Service Authority (BSA) sent out very concerning demands for payment of prescription changes and then started to add surcharges. This has caused a lot of worry to an already disabled person waiting to go into hospital. We have challenged and surcharges have been removed.
We have looked at the list of Medical conditions which would enable qualification for a PRESCRIPTION EXEMPTION CARD (PEC) to be signed off by the GP. The list is very restricted and many serious life changing and lifelong medical illnesses /disabilities clearly do not allow qualification for a PEC.
We find this strange, disappointing, inequitable and unsatisfactory. We would like to know if this  narrow list of qualifying medical conditions has been challenged by any person or organisation for excluding some conditions ? Who draw up this list and on what basis ?
Also has scope made any comment or challenge to the BSA about the disadvantage this system demonstrates to some disabled individuals.