Home
›
Scope's online community
Employment and Support Allowance (ESA)
Am I allowed to learn to drive?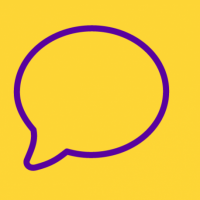 kittenmittens
Member
Posts: 2
Listener
Hi all, I'm new here - hope you can help!

I have been receiving ESA for a year and was in the Work Related Activity Group. I recently got moved to the Support Group after completing another questionnaire (I'm hoping that means no face-to-face assessment?)

I am unable to work due to severe anxiety and depression. I get physical reactions that make it close to impossible to get through normal day-to-day life. As I have problems in social situations or need to get home quickly if I do venture out I was thinking of learning how to drive. It will be challenging because some days I know I won't have the energy and driving has its own stressful things but in the long run I think it would be really beneficial. I was even thinking of converting a little van so that if I get too overwhelmed I will always have somewhere I can retreat to!

But I don't know if DWP would be told by DVLA? I get really stressed about my benefits and always fear that if I do or say something 'wrong' they will be cut off... I don't know what I'd do if they did. Getting worried just thinking about it!

Does anyone know if learning to drive would affect ESA? And if I need to tell DWP or will they be notified?