Home
›
Scope's online community
PIP, DLA and AA
PIP appeal advice needed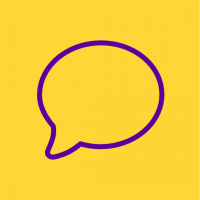 chocbic73
Member
Posts: 4
Listener
Hi, my 21yo daughter has been awarded 7 points for her DLC of PIP whereas previously it was 11 points. Her conditions include absence epilepsy, underactive thyroid, depression, anxiety, OCD and IBS. She is agoraphobic and cannot attend the appeal so we have asked for a tribunal hearing based on the evidence we sent. 

We have just received the paperwork from the DWP with their own response. Do we now have to respond back again? Even though we have sent letters from our GP and her counselor to support our appeal? 

TWO big things stand out as wrong to me in the paperwork from the DWP.

One is that she was awarded no points for preparing food this time ( 4 in the previous award). The assessor states "she chops vegetables and her stepdad watches her. she does not use a sharp knife. she can chop lettuce and tomato. she would not be allowed to handle boiling pans due to safety. she can stir sauces and not lift the pan to drain. she is supervised all times in the kitchen" YET she ticked the box saying "cannot cook a simple meal using a conventional oven but is able to do so using a microwave" surely this box should be the "needs supervision or assistance to be able to either prepare or cook a simple meal"??? 

Two is "Can make complex budgeting decisions unaided" was checked yet in the notes it is written

FH states she is able to buy sweets although tends not to bother. Her parents help her with budgeting and finance. She can calculate the cost of goods
The evidence in the MSE shows good cognition and intellect. The IO's show that she was able to understand the purpose and follow the assessment. Therefore it is likely that on the majority of days Miss - can make complex budgeting decisions unaided  reliably repeatedly and to an acceptable standard"

The above is contradictory surely? This is a 21-year old that can only pay for a bar of chocolate and a can of cola by handing over her purse to the cashier! We explained all this to the assessor. 
It is also very clear in the report that she has over 30 seizures a day so surely the observation that she has a good grip with her hands is overruled by the fact that any grip is lost during a seizure? 

Can I send in a response to the appeal papers even though we have already made a statement or is it unnecessary at this point? no appeal date has yet been given. Thank you in advance.