Home
›
Scope's online community
PIP, DLA and AA
Bipolar, Physosis and Physiotherapis and Vets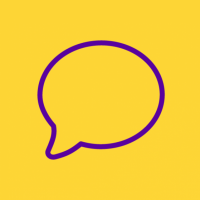 kah22
Member
Posts: 52
Courageous
I've just be taking a closer look at my GF PA3.  It gives the HP registration as a physiotherapist. Her condition is Bipolar, Physosis and her assessment was paper based on her GP's advice.
Re-reading her PA3 form the first paragraph suddenly caught my eye, it read
'19/02/2018 Other Professional-psychiatrist – telephone advice: DA. A.Person called Consultant Pschiatrist on 2/2/
[email protected]
11.35 am. Secretary informed me the Psychiatriss is in clinic this morning but she has taken my details for a callback..
Clinical Coach Another Person called Psychiatrist on 19/2/18 @ 11.35 am, spoke with secretary. Confirmed the Psychiatrist has received the request for a factual report and was planning to complete this on 16/2/18 after the customer's outpatient appointment however she cancelled so the report won't be completed until she does attend for review….' The award letter was dated 30/3/2018
Several things occurred to me:

What does DA in DA  A.Person mean. I haven't come across those initials before
Secondly, and perhaps more important. On the 19/18 DA called the consultant BUT on 19/2/18 Clinical Coach Another Person called Psychiatrist secretary.  
A quick Google shows that a Clinical Coach is either a veterinary surgeon or registered veterinary nurse working within the practice who agrees to 'mentor' the student through their training. They will be responsible for supporting the student and supervising the completion of the Nursing Progress Log (NPL).
SEE
Two questions arise here.  Were two people involved in her assessment and if so why? is this normal? What does a veterinary surgeon/nurse know about acute mental conditions and for that matter what does a psychiatrist know?
Needless to say I will be bringing this up in my MR but how best to present it for maximum effect? I would of course appreciate any points or suggestions. I am, of course, working my way through the descriptors and trying to emphasis the safety angle of the conditions
One final point, but a little off topic. While her consultants report was referred to in the PA3 there wasn't a mention of mine as the person who knows her best.  Is that something I can use
Kevin