Festival Fever - do you think that festivals are accessible to you?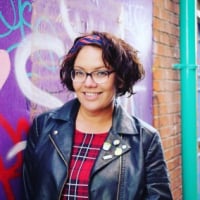 Sam_Alumni
Scope alumni
Posts: 7,676
Disability Gamechanger
I love festivals, the music, the people, the fun, frolics and a few beers.  But since my illness has resulted in impairments that affect me on a day to day basis, I worried about whether my favourite summer jaunts would be a distant memory.
I spoke to Phil, the Access & Operations Co-Ordinator for an event production company called
Ground Control
 who look after festivals such as 
Parklife
,
Tramlines
,
Kendal Calling
,
Festival Number 6
amongst many more about what festivals are doing to make sure they are accessible to disabled people.
Hi Phil, tell me a but about what you do
I've been working in festivals since 2012, with the last 3 years being specifically dedicated to improving access at all the Ground Control festivals. We work closely with a charitable organisation called Attitude is Everything who help to improve Deaf and disabled people's access to live music.
Hands up those that have been to a music festival… You've received your tickets, you've packed your bags and planned who you are going to see. However, you rock up at the festival and there is very little to no access in place. For some people, this can make the festival impossible to enjoy and cause someone to not go to a festival again, or possibly never attend a festival in the first place because of concerns that this might happen. But don't worry, access at music festivals is real! There are dedicated teams working behind the scenes to help make festivals as accessible as possible.
Photo credit: Sarah Koulty / Entirety Labs / Truck Festival
How can people decide whether to attend a festival and how to get the best experience possible?
Check out the festival website.If the festival is committed to providing an access offering, then they will usually have plenty of information available on their website. This information will likely inform you on what level of access facilities will be in place, how to register for any access services and how to get in contact with their access team (if they have one). If you can't find any information, try contacting them and ask them what provision they have in place.
Photo credit: Fanatic / Festival No.6
What do disabled people need to think about?
What level of access will you require at the festival. Will you need a personal assistant to accompany you? Will you need access to a viewing platform? Will you want to stay in the general campsite or the access campsite? Think ahead about your individual requirements because this can really make a difference to your experience. This also goes for more specialist services such as BSL interpretation, Changing Places Facilities and Closed Captioning - If these are all something you require, make sure you communicate this to the festival to see what they can do.
When should they start to plan their festival?
When it comes to access it's important to get your requirements in early. Festivals take a lot of time to plan and if a request for access comes in late, it may not be possible to provide what is needed. I always plan our access operation around what is requested. For example, I will look to book a BSL interpreter if there is a need for it. But an interpreter will need plenty of preparation time to learn the songs they need to translate. If this falls to close to the festival it might just be not possible to provide.
What about the weather?
We all know it, despite not wanting to accept it but the UK has terrible weather and more often than not, festival sites can be a muddy mess. Depending on the level of access the festival has, poor site conditions due to weather may be easier to handle. However always be prepare yourself for wet weather and muddy fields. Think about clothing, footwear and the type of tent you are taking. If you are a wheelchair user, will your wheelchair be suited to these conditions and does the festival have anything to make this easier, like an accessible buggy service or adequate pathways through the site?
What would you like disabled people to know about accessibility at festivals? 
If I had a pound for the amount of times I have heard the line "I would have done this years ago if I had only known", I would be significantly better off. If you are uncertain about what type of access you need or how to apply, don't be afraid to ask. The Access or Customer Service teams are always on hand to help and answer any questions you may have. Also, if you are unsure that you want to disclose the fact you have a disability, we always make sure any personal information is kept strictly confidential and any advice provided has the customers best interest at heart.
Photo credit:Sarah Koulty / Entirety Labs / Truck Festival
Are festivals accessible for disabled staff?
If you want to take your festival experience to the next level, don't hesitate to get in touch with the festival directly to see what opportunities are available. We always on the lookout for people who want to get involved. Festivals can be challenging but incredibly rewarding.
I also spoke to Timm Cleasby from Tramlines festival about their accessibility plans for the festival this year, he said:
Access is extremely important to us at Tramlines and we believe all events should be accessible for everyone to enjoy. It is one of our main goals to strive towards being certified by Attitude is Everything.

This year we have provided accessible carparks close to the entrance, a separate entrance for disabled people, accessible toilets, raised viewing platforms and free carer tickets.  We have worked with Phil from Ground Control as we want to get advice to make sure we are doing as much as we can for our disabled guests.
We recognise that not all disabilities are visible and have wristbands for anyone with an invisible impairment so they can use the accessible parts of the festival without the fear of being questioned. 
We make sure that our staff are educated on how we expect them to treat disabled people and the importance of sensitivity, dignity and listening to the person and making sure they support individual needs.
Tramlines is a brilliant event and we want it to be accessible to everyone, if you would like to come to the festival this year and are concerned about any support needs you have, please get in touch with us so we can try to make sure you can have a blast at our fantastic event.
Festivals are a great experience and I hope this little guide will help you plan a summer of fun in a field somewhere. I would really like to hear about any festival stories you may have. What would help you attend a festival? What would you want festival organisers to know? Let's share them around the campfire!
Scope
Senior online community officer
Comments
Brightness
Categories
12K

Talk about your situation

21.2K

Talk about money

4K

Talk about your impairment