Home
›
Scope's online community
Employment and Support Allowance (ESA)
ESA: the terribe ESA blunders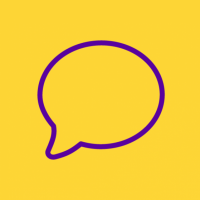 Otto
Member
Posts: 5
Listener
If there is anybody who still has an unresolved  historic issue, read this in full and then make a fuss.
https://www.nao.org.uk/report/investigation-into-errors-in-employment-and-support-allowance/
1. Since 2011, the Department for Work & Pensions (the Department) has
underpaid an estimated 70,000 people who transferred to Employment and
Support Allowance (ESA) from other benefits.


The error related to people who may have been entitled to income-related ESA but were instead only awarded contribution-based ESA, and therefore may have missed out on premium payments.

This issue is most likely to affect those with the most limiting illnesses or disabilities,
who transferred to ESA from older-style benefits between February 2011 and the end
of 2014, by which point the majority of the transfers were complete and the Department
had changed the process
4 The Department estimates it will need to pay a total of between £570 million
to £830 million more ESA than it previously expected by the end of the 2022
‑23 financial year.


Its central estimate is £680 million more. This is because, in addition
to the £340 million in arrears payments, people affected will receive higher amounts
of ESA after their claim is corrected
12 In July 2017, the Department recognised that it had a legal responsibility
to identify the people affected and developed a response.

The Department first undertook an exercise to review a sample of 1,000 cases and has paid arrears where they were due in those cases. Using the information it gathered through this exercise, it has developed a detailed plan to pay people affected by April 2019 (paragraphs 2.17, 2.18 a n d 3 .14).