Home
›
Scope's online community
PIP, DLA and AA
DLA to PIP issues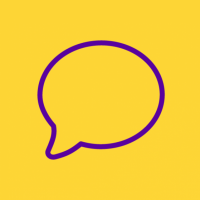 templar
Member
Posts: 11
Listener
Greetings Ladies and Gentlemen,
Back when I was 16 years old I had a rather negative experience in a storm that was battering the UK at the time.  A few days later I went to go out and found that I could not as any attempt to do so would provoke a most disagreeable anxiety and panic.  That was 28 years ago, and despite now being able to travel up to 150-200 metres from my house am still pretty much what you could class as mentally disabled as I cannot reach a hospital or any suitable place of potential employment.
Recently I received the expected letter from the Department of Work and Pensions informing me that my DLA is coming to an end and inviting me to claim for Personal Independence Payment.  I did so, and a few weeks later had my home assessment.  A few weeks beyond that and I received a reply telling me that I did not qualify for any PIP rate whatsoever.  Back in the mid 90's a doctor was sent to assess whether I qualified for DLA and he concluded that I should receive the lower component which was about £20 a week, so I was surprised that the DWP would replace a benefit that takes cognisance of my disability with one that does not.  I wrote for a mandatory reconsideration notice that resulted in the same decision.
I honestly do not contest the DWP's decision on the physical mobility factor, and the score I received on the "Daily Living" part regarding my ability to dress myself, operate tools etc I have no quarrel with.  It was the "Mobility" part that I took exception to.  I received 0 points for Planning and following a journey.  I mean, I can plan, but follow???  For the moving around bit I received 0 points with I can stand and move for than 200 metres either aided or unaided.  I emphatically stated to my assessor that I cannot travel more than 200 metres, so how I had that result I'll never know.
So after all these results, am I correct in assuming no one with mental disabilities can receive PIP and that it is a physical disablement only benefit?