Home
›
Scope's online community
Employment and Support Allowance (ESA)
Still Waiting For My ESA Assessment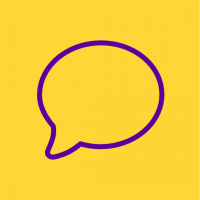 apoates
Member
Posts: 2
Listener
I was granted ESA back in Oct 2017, and was advised i will be having an assessment within 13 weeks or so, it's now coming into June 2018 and i'm still waiting, i have phoned a couple of times chasing up but all i get is there is a backlog and you will still be getting paid just keep sending the sick notes in.
I suffered a stroke (3 Strokes) back in Dec 2016 i'm 46 years and married, old and my life changed after that, i never got follow up physio which i'm still chasing up i cannot get any grants to adapt my home,.
My left arm is next to useless and my left leg is sort of functional but getting worse, so getting my sick notes every 3 months is a logistical nightmare for me I've been granted full PIP but that pays the rent along with 1 of my fortnightly ESA payments, so i live on £142 a month, and i still pay bills out of that.
What i'm getting at is how can i speed this up, is there a way, i'm new to all these benefits as I've worked since i was 16 including serving with HMF, and I've never been treated so bad in all my life, i lost my job last year and  nobody wants to employ me, i'm at my wits end.
Sorry for the lengthy cry for help, but that's exactly what it is, after i left the hospital 2 weeks after my stroke in 2016 i was basically left to fend for myself.
HELP.......