Home
›
Scope's online community
News and opportunities
Illumine's Inaugural Event on 15th June 2018 in London, we want you there!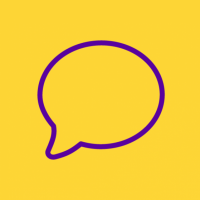 IllumineUCL
Member
Posts: 2
Listener
Hi all!
My name is Amalie and I am French/Peruvian/American, and have been living here in the UK for the past four years. I was born with Arthrogryposis Multiplex Congenita which has affected most of the joints in my arms and legs, and I use crutches to move around. I am currently undergoing a masters degree in Human Rights at University College London (UCL), and a group of students from the (MA) in Human Rights and I are very excited to be organizing and hosting the first Illumine Event on 15th June 2018! With a series of stimulating and insightful talks and performances laid out, please join us as our speakers respond to this year's theme 'unprecedented'. Struck by the idea that we live in unprecedented times, we've invited inspiring and innovative speakers that are confronting some of our society's biggest challenges.  We will also be providing a lunch!
I am very excited to announce that we are giving out two sets of tickets (one for you and whomever you want to bring!), so If you are interested in coming to the event and engaging in critical and unprecedented topics such as climate change and human rights then please do email us at [email protected] !!
 I am very motivated and determined to make sure that this event is fully accessible to everyone, so if you have any particular needs then please do let us know so we can establish the exact requirements; we want to make this event as "barrier-free" as possible as this is what we are committed to. Every location is fully accessible via ramps and lifts, we also will provide a set of pamphlets on the details of the day in Braille; we have additionally secured an interpreter in British Sign Language (BSL) for the day!
 Please feel free to go on Illumine's website as it contains exclusive information on the details on the venue and accessibility, information on guest speakers, and more! We will also have a team at your disposal to assist you with anything and help you along the day. 
You can like and follow us on:
Illumineucl.co.uk
https://www.facebook.com/Illumineucl/
And please reach us at [email protected] if you are interested or have any questions!
In order to select the two people who will be win the tickets to the event, we will draw two randomly selected names and then we will get in contact with and inform the lucky winners so we can organise whatever is needed to assist on the day. 
Tickets can also be purchased directly on our website; we currently have an Early Bird deal where students and others get their tickets at a discounted price!
This initiative is supported by the School of Public Policy and UCL Changemakers. We are hopeful that this is the first event of many and you'll be wanting to get involved in the years to come! 

We look forward to seeing you there on the 15th of June 2018, and if anyone wants to message me directly through here please do so, I'd love to hear from you!
Best wishes,
Amalie - Accessibility Coordinator
On behalf of the Illumine Organising Team 
Graduate Student in Human Rights, School of Public Policy (UCL)