Home
›
Scope's online community
Employment and Support Allowance (ESA)
9 weeks into sending ESA50 and evidence received by Maximus, I've had know news. Have I done right.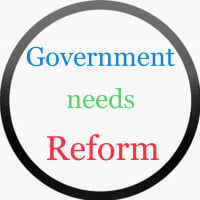 Government_needs_reform
Member
Posts: 858
Pioneering
Hi all I decided I couldent take much more to the waiting to hear from Maximus regarding my ESA support group renewal as it has now been 9 weeks since they've now had all my paperwork and well documented evidence.

I made the call to them today Friday and got a right idiot, very inhuman almost like a robot.
I ask him if there was any news as to what is happening surrounding my ESA renewal claim, he said No not as yet, I then said it's been now 9 weeks and I can't cope with the pressure of waiting and door watching is making me very ill and feel very suicidal and my anxiety was through the roof I just asked him can you please get it sorted, and I point blank said I can't cope with an assessment and all my evidence states it also, and is all well documented, he then put me on hold for about five to ten minutes, then he ask me if I was going to self harm myself I point blank told him I need to know what is happening as I feel a complete prisoner in my home waiting to hear my fate regarding all this.
I told him I need to be with my family to help me and I spend a lot of time there for them to help me as I live 140miles away and I'm trying to move closer but I can't go there because of waiting for these letters from the DWP and Maximus.
He then said to me again are you going to self harm and kept pushing me I said No I'm going to my family so no need to call the Police etc and smash my door down, as I can't cope with all this waiting anymore and I have sent you all the evidence how much more do you need and why keep putting me through this when even the DWP have clearly stated deterioration in function noted on the copy of the attached ESA85.
He then went off and put me again hold for another 10 minutes and spoke with head office and said they will be looking into my claim on Monday whatever that all now means. He said I can phone back on Monday to find out as he said a HCP was going to look into it? 
Im a little bit worried by phoning them on Monday as I think they might make me try to have an assessment and I can't agree to that as my support worker is away for two weeks.
I have sent so much information in about not having an assessment at a centre or at home and is all backed up by all my evidence.
Perhaps I've now upset the Apple cart by Phoning them.
As I've said I can't deal with all this now and I will live of my PIP if I have to.
⬇️
I created one of the campaign election videos for Labour, and Jeremy Corbyn,
This is a new version of Emeli Sande, Hope "You Are Not Alone
I highlighted everything that's wrong with this country from benefits, NHS, UC etc, but now we have to put up with the hate now that is the Tories. 
You can see the video here.
https://m.youtube.com/watch?v=P5o8hRHh9IY